Individualism-collectivism as predictors of prejudice toward Gypsies in Spain
Valdiney V. Gouveia

Federal University of Paraiba, Brazil
Abstract
The associations between individualism-collectivism and prejudice have yielded mixed findings. Triandis (1995) argues that prejudice and discrimination are more likely among collectivists than individualists, and that the vertical attribute (emphasizing hierarchy) of both individualism and collectivism is more related to negative attitudes toward out-groups. The present study examines the predictive power of individualism and collectivism to explain measures of prejudice toward a minority out-group (gypsies) among the general population of a collectivist culture (Spain). Results indicate that individualists are more likely to express prejudice toward gypsies, whereas collectivists favor more positive thoughts, feelings, and behaviors toward this out-group. The findings also indicate that the horizontal attribute (emphasizing equality) was more important when assessing individualism-collectivism relations with prejudice in Spain. In such collectivistic culture, individualism is more likely to instigate prejudice, while collectivism more likely to inhibit it. These findings support other research showing that individualists are more likely to prejudice and discriminate, but contradict Triandis' expectation that vertical collectivists are more likely to express negative attitudes toward out-groups (followed by vertical individualists, horizontal collectivists and horizontal individualists). Theoretical explanations for the findings are discussed.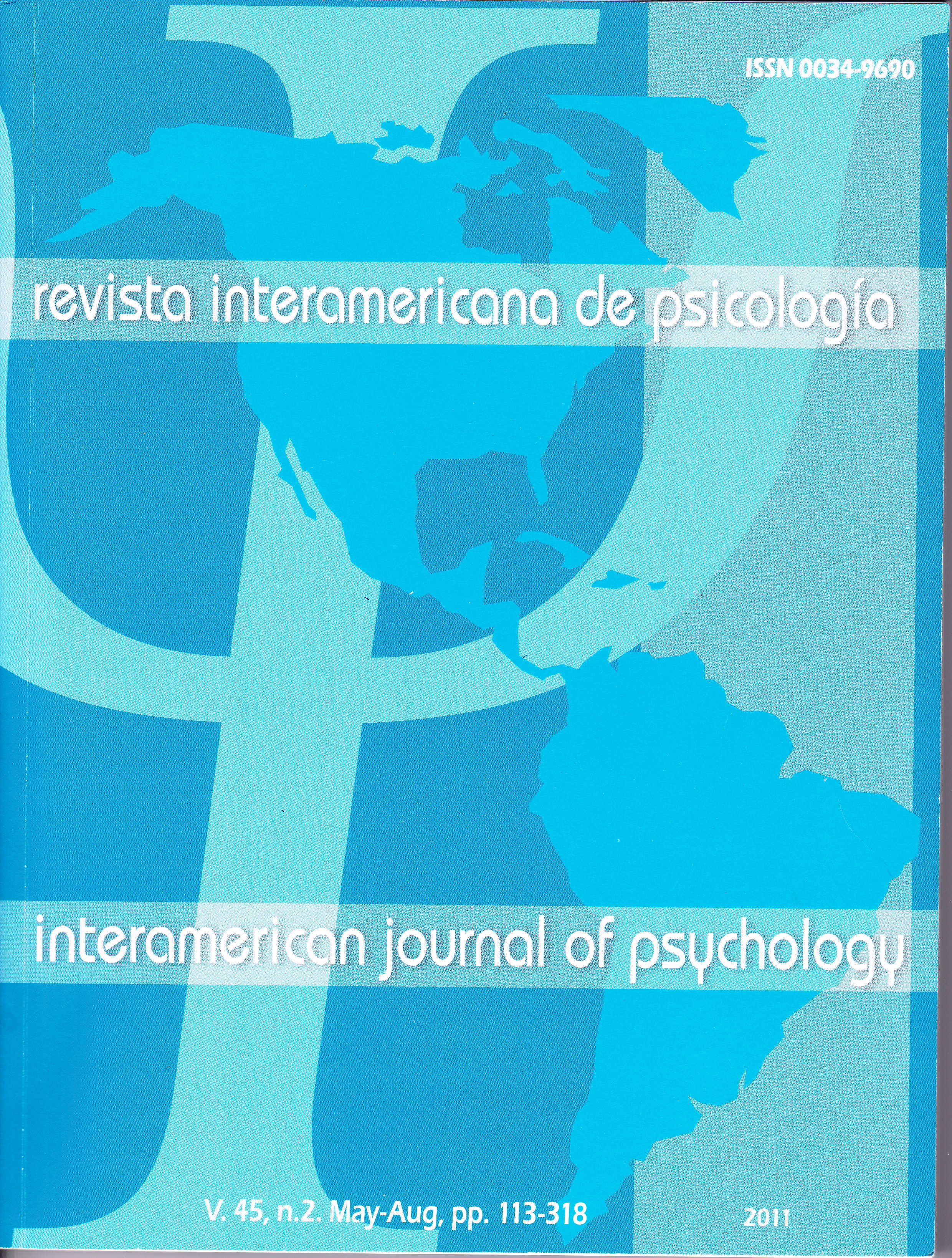 How to Cite
Gouveia, V. V. (2012). Individualism-collectivism as predictors of prejudice toward Gypsies in Spain. Revista Interamericana De Psicologia/Interamerican Journal of Psychology, 45(2). https://doi.org/10.30849/rip/ijp.v45i2.152
Copyright (c) 2016 Valdiney V. Gouveia
This work is licensed under a Creative Commons Attribution-NonCommercial 4.0 International License.
Authors who publish with this journal agree to the following terms:
Authors retain copyright and grant the journal right of first publication, with the work [SPECIFY PERIOD OF TIME] after publication simultaneously licensed under a Creative Commons Attribution License that allows others to share the work with an acknowledgment of the work's authorship and initial publication in this journal.
Authors are able to enter into separate, additional contractual arrangements for the non-exclusive distribution of the journal's published version of the work (e.g., post it to an institutional repository or publish it in a book), with an acknowledgment of its initial publication in this journal.
Authors are permitted and encouraged to post their work online (e.g., in institutional repositories or on their website) prior to and during the submission process, as it can lead to productive exchanges, as well as earlier and greater citation of published work (See The Effect of Open Access).