Current Issue
Vol. 56 No. 3 (2022)
Published December 5, 2022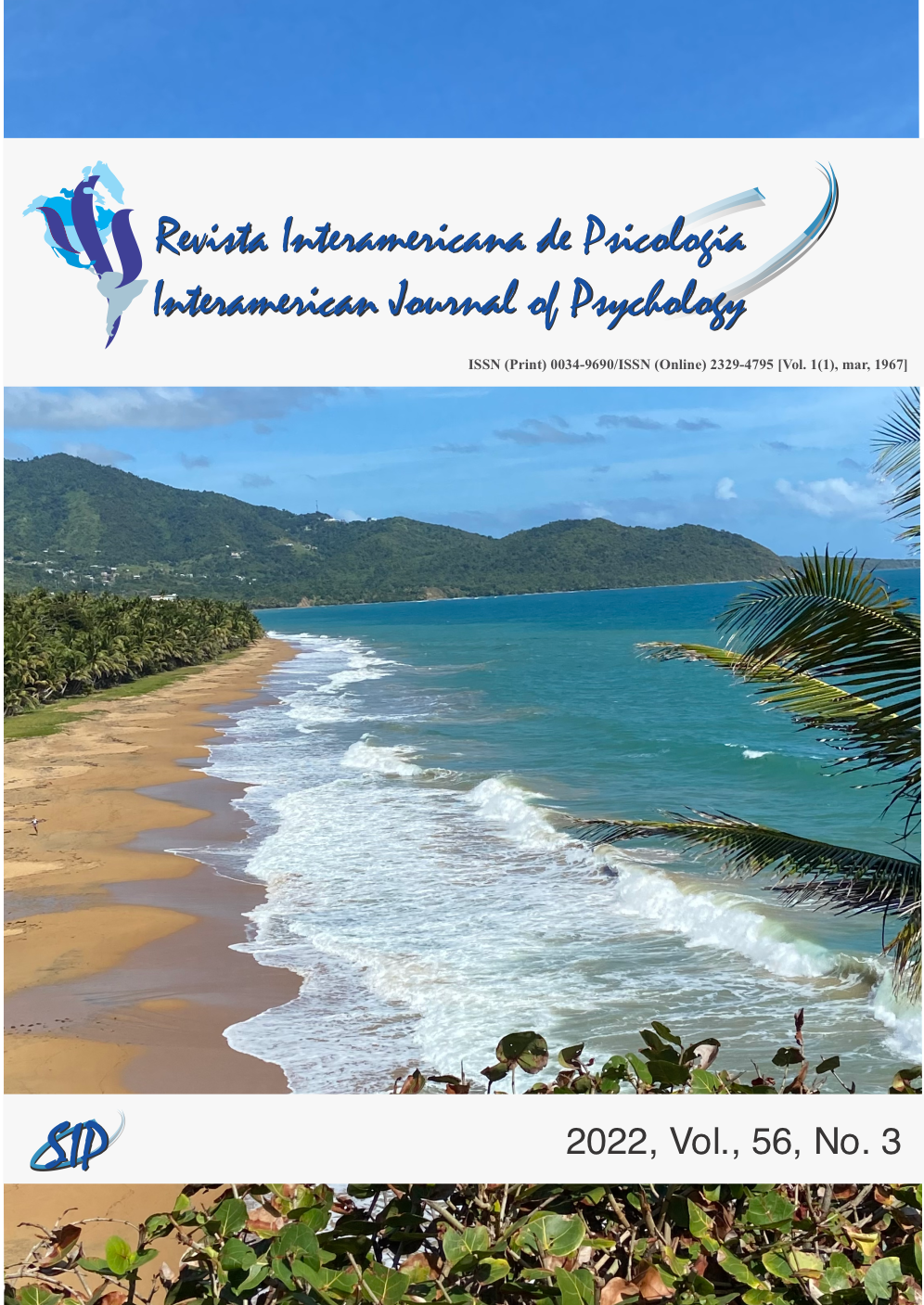 The Interamerican Journal of Psychology (IJP) is published since 1967 by the Interamerican Society of Psychology. It is the policy of the journal to publish the current developments of Interamerican Psychology under both the theoretical and the applied and professional perspective; doing this, the journal aims to promote communication and cooperation among psychologists from the different Interamerican Countries.
Announcements
Problems with Notifications and Account Creation
Dear members and academic community,
Our OJS platform is experiencing some issues in the notification submission process. As a result, the interactions being conducted through the platform  (i.e., emails ) are not being communicated to the interested parties. This problem may be due to the recent migration of the administration of all our sites.
We are working hard to solve this problem. We will communicate through this  medium when the system is restored. We apologize for any inconvenience this issue may have caused to you.
Sincerely,
Fernando Andres Polanco
Editor-in-Chief
More…
Special Thematic: The Scientific Production of Psychology in Latin America
The Revista Interamericana de Psicología/Interamerican Journal of Psychology (RIP/IJP) for 2023 invites the research community to submit contributions related to the theme "The Scientific Production of Psychology in Latin America". Articles can be submitted in the four official languages of SIP (Spanish, English, Portuguese, and French) from March 1, 2023 to October 31, 2023.
More…