Construcción y validación de un cuestionario de Alienación Parental en padres divorciados
María Cristina Pérez Agüero

Tribunal Superior de Justicia del Distrito Federal

Patricia Andrade

Universidad Nacional Autónoma de México
Abstract
Cuando hay un proceso de separación, éste puede tener diferentes efectos en los involucrados en el conflicto, como el Síndrome de Alienación Parental (SAP), descrito como el rechazo injustificado al progenitor no custodio. Sin embargo, no se cuenta con información que permita abordar con mayor exactitud el diagnóstico del SAP, tampoco se encontraron instrumentos para evaluarlo de manera confiable y válida. Se construyó un instrumento de 71 reactivos y 10 dimensiones, basado en los síntomas propuestos por Gardner; al realizar el análisis psicométrico de la escala, se obtuvo un cuestionario de 48 reactivos, distribuidos en 6 factores , con un alfa de Cronbach de .95 que explican un 72.02% de la varianza total. Los factores se relacionan con los síntomas iniciales propuestos en la literatura pero al mismo tiempo confirman lo señalado en otras investigaciones, en las que no siempre se encuentran los ocho síntomas al valorar la presencia de SAP.  Palabras clave: negación a las visitas, divorcio, guarda y custodia,  psicometría, confiabilidad, validez de constructo.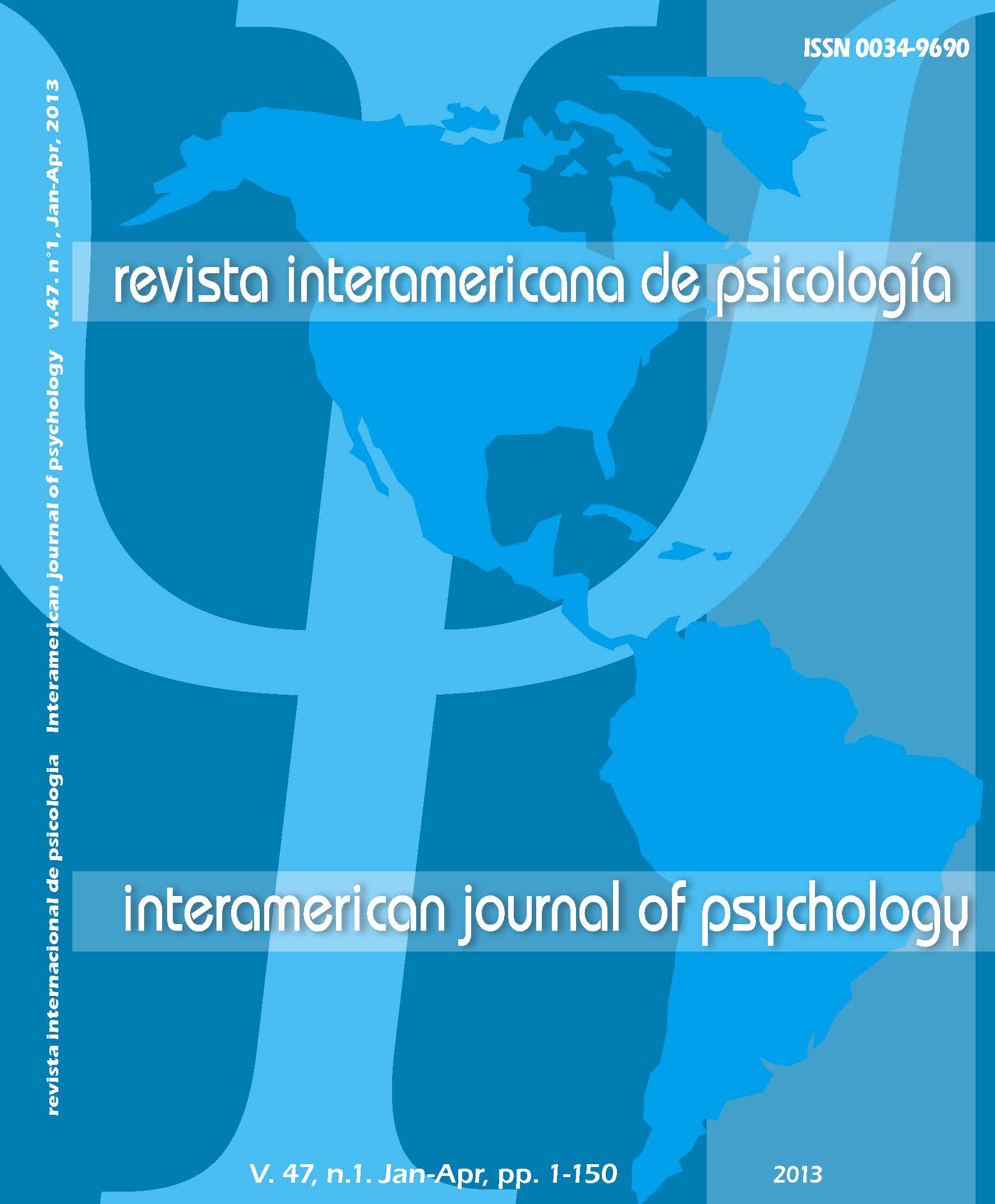 How to Cite
Pérez Agüero, M. C., & Andrade, P. (2013). Construcción y validación de un cuestionario de Alienación Parental en padres divorciados. Revista Interamericana De Psicologia/Interamerican Journal of Psychology, 47(1). https://doi.org/10.30849/rip/ijp.v47i1.197
Copyright (c) 2016 María Cristina Pérez Agüero, Patricia Andrade
This work is licensed under a Creative Commons Attribution-NonCommercial 4.0 International License.
Authors who publish with this journal agree to the following terms:
Authors retain copyright and grant the journal right of first publication, with the work [SPECIFY PERIOD OF TIME] after publication simultaneously licensed under a Creative Commons Attribution License that allows others to share the work with an acknowledgment of the work's authorship and initial publication in this journal.
Authors are able to enter into separate, additional contractual arrangements for the non-exclusive distribution of the journal's published version of the work (e.g., post it to an institutional repository or publish it in a book), with an acknowledgment of its initial publication in this journal.
Authors are permitted and encouraged to post their work online (e.g., in institutional repositories or on their website) prior to and during the submission process, as it can lead to productive exchanges, as well as earlier and greater citation of published work (See The Effect of Open Access).