Contribuciones de la Neurociencia Cognitiva al diseño de políticas científicas y sociales para niños en situación de pobreza
Sebastián Javier Lipina

University of Florida
Abstract
Los procesos de globalización y sus demandas de competitividad incrementan en forma continua las presiones educativas y laborales, así como las demandas familiares en el cuidado de niños y ancianos. En países con mayor incidencia de pobreza, ello incrementa la probabilidad de que diferentes factores de riesgo a nivel de la salud física y del desarrollo social, cognitivo y afectivo, impacten sobre el capital mental de sus poblaciones. Un aspecto crítico para las políticas sociales y científicas es que dado que la pobreza tiende a replicarse de forma intergeneracional, parte de lo que se transmite de padres a hijos son carencias en la estimulación cognitiva y emocional. Durante la última década la Neurociencia Cognitiva generó un cuerpo de información que propone contribuir al desarrollo de estrategias de intervención orientadas a mejorar las oportunidades de desarrollo del capital mental de aquellas poblaciones en condiciones de riesgo social.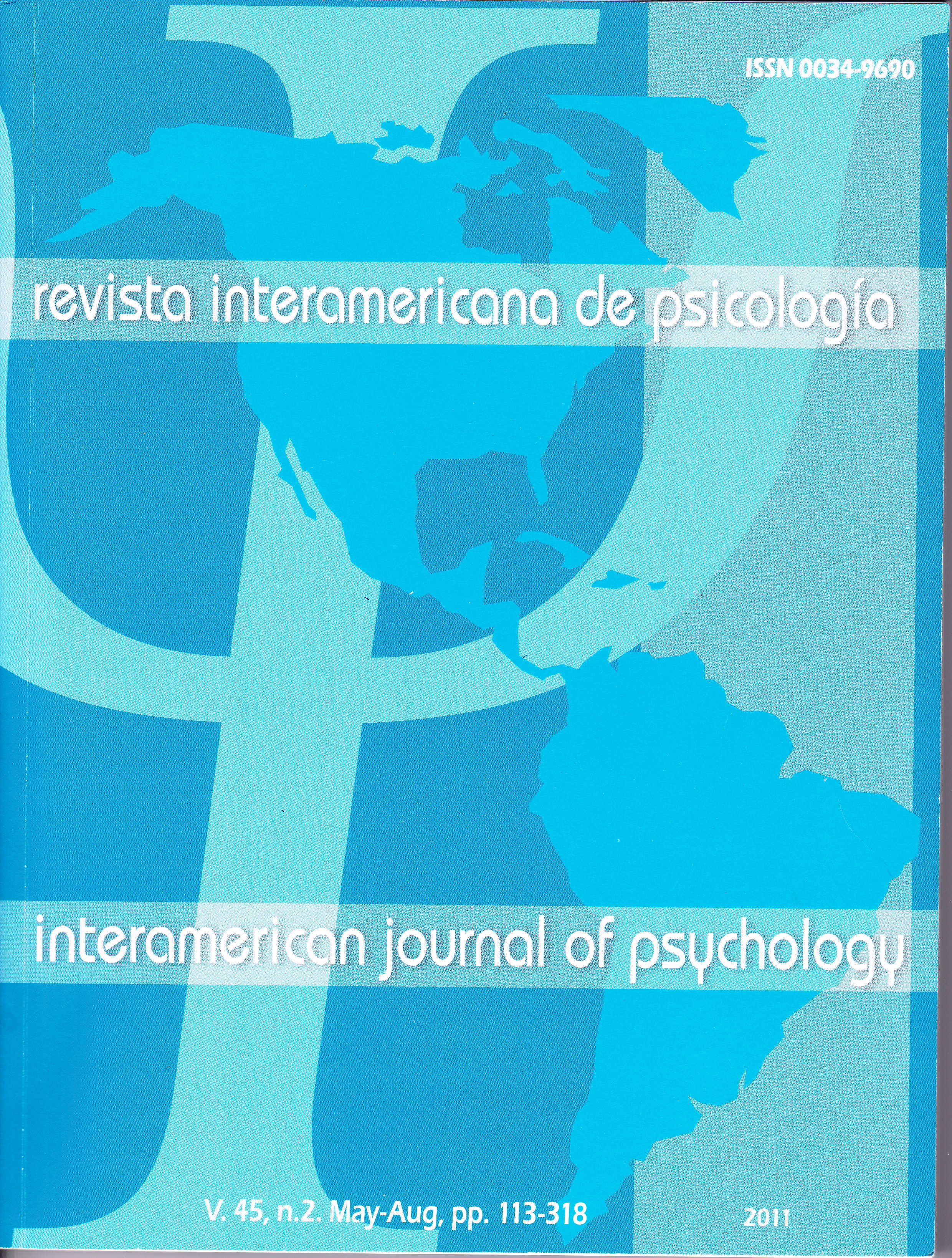 How to Cite
Lipina, S. J. (2012). Contribuciones de la Neurociencia Cognitiva al diseño de políticas científicas y sociales para niños en situación de pobreza. Revista Interamericana De Psicologia/Interamerican Journal of Psychology, 45(2). https://doi.org/10.30849/rip/ijp.v45i2.154
Copyright (c) 2016 Sebastián Javier Lipina
This work is licensed under a Creative Commons Attribution-NonCommercial 4.0 International License.
Authors who publish with this journal agree to the following terms:
Authors retain copyright and grant the journal right of first publication, with the work [SPECIFY PERIOD OF TIME] after publication simultaneously licensed under a Creative Commons Attribution License that allows others to share the work with an acknowledgment of the work's authorship and initial publication in this journal.
Authors are able to enter into separate, additional contractual arrangements for the non-exclusive distribution of the journal's published version of the work (e.g., post it to an institutional repository or publish it in a book), with an acknowledgment of its initial publication in this journal.
Authors are permitted and encouraged to post their work online (e.g., in institutional repositories or on their website) prior to and during the submission process, as it can lead to productive exchanges, as well as earlier and greater citation of published work (See The Effect of Open Access).