Sentido del humor y optimismo: Un estudio de validación
Joaquina Palomar Lever

University of Florida
Abstract
Este estudio pretendió validar una versión adaptada al español de la Escala multidimensional de sentido del humor (Thorson & Powell, 1993) y de la de optimismo del Test de orientación en la vida (Scheier, Carver, & Bridges, 2001). En un primer momento, los instrumentos fueron aplicados en dos muestras, una de 222 individuos para la de sentido del humor y de 200 para la de Optimismo. Los análisis factoriales exploratorios revelaron una estructura de dos factores para la escala Sentido del humor, con índices de confiabilidad de .84 y .72 y una estructura unidimensional con un índice de confiabilidad de .78 para Optimismo. Después los instrumentos fueron aplicados en una muestra de 913 beneficiarios adultos del programa Oportunidades de la zona central de México. Aproximadamente el 68% de la muestra son beneficiarias de cuyos cónyuges se recabaron datos. La edad promedio de la muestra es de 43.71 (±12.58) años. No se observaron diferencias de género en ninguno de los factores. Con esta muestra se realizó un análisis factorial confirmatorio, que corroboró parcialmente la estructura factorial, ya que sólo se encontró una dimensión en la escala de Sentido del Humor.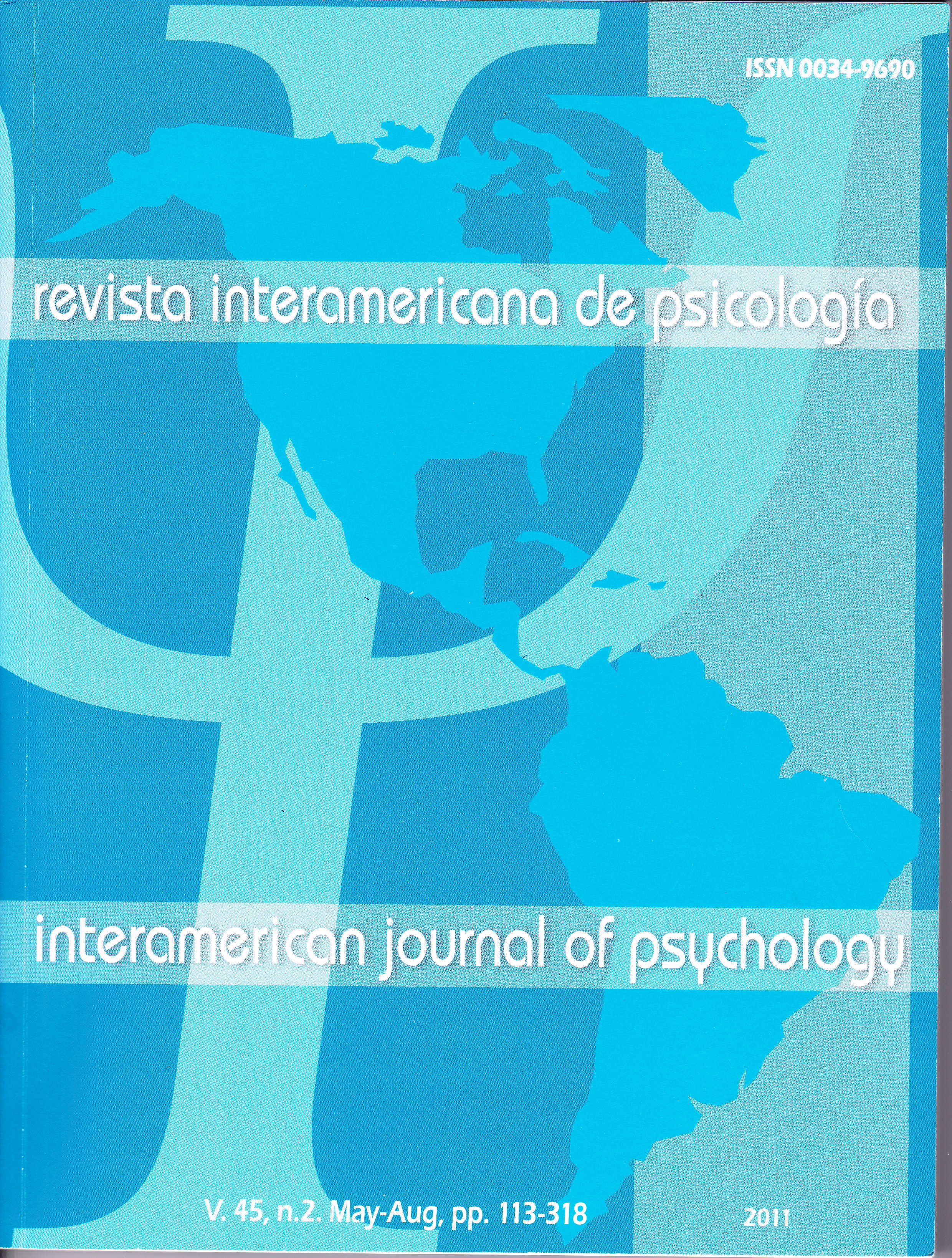 How to Cite
Lever, J. P. (2012). Sentido del humor y optimismo: Un estudio de validación. Revista Interamericana De Psicologia/Interamerican Journal of Psychology, 45(2). https://doi.org/10.30849/rip/ijp.v45i2.142
Copyright (c) 2016 Joaquina Palomar Lever
This work is licensed under a Creative Commons Attribution-NonCommercial 4.0 International License.
Authors who publish with this journal agree to the following terms:
Authors retain copyright and grant the journal right of first publication, with the work [SPECIFY PERIOD OF TIME] after publication simultaneously licensed under a Creative Commons Attribution License that allows others to share the work with an acknowledgment of the work's authorship and initial publication in this journal.
Authors are able to enter into separate, additional contractual arrangements for the non-exclusive distribution of the journal's published version of the work (e.g., post it to an institutional repository or publish it in a book), with an acknowledgment of its initial publication in this journal.
Authors are permitted and encouraged to post their work online (e.g., in institutional repositories or on their website) prior to and during the submission process, as it can lead to productive exchanges, as well as earlier and greater citation of published work (See The Effect of Open Access).