Current Issue
Vol. 54 No. 2 (2020)
Published September 14, 2020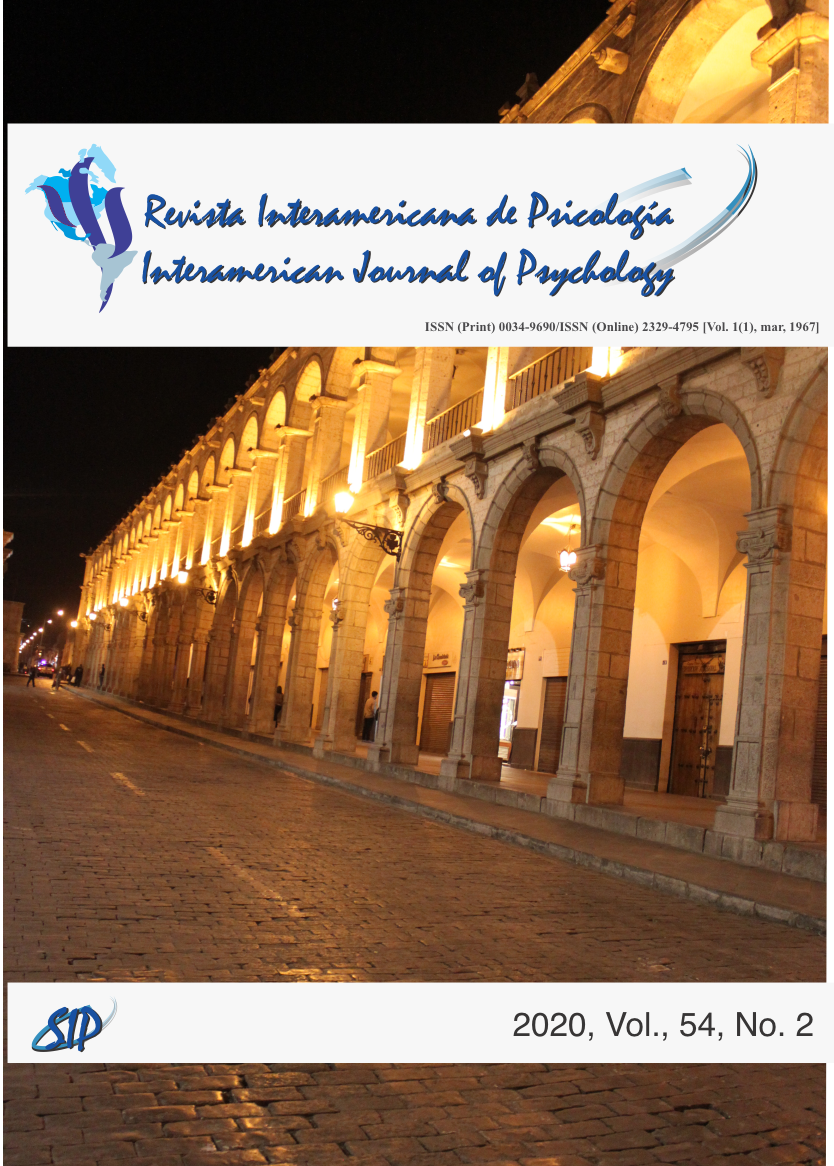 The Interamerican Journal of Psychology (IJP) is published since 1967 by the Interamerican Society of Psychology. It is the policy of the journal to publish the current developments of Interamerican Psychology under both the theoretical and the applied and professional perspective; doing this, the journal aims to promote communication and cooperation among psychologists from the different Interamerican Countries.
Announcements
Changes to editorial process status queries
Through this notice, we wish to communicate that the Interamerican Journal of Psychology will receive consultation on the status of the processes exclusively through the OJS platform.
More…