Current Issue
Vol. 55 No. 1 (2021)
Published May 17, 2021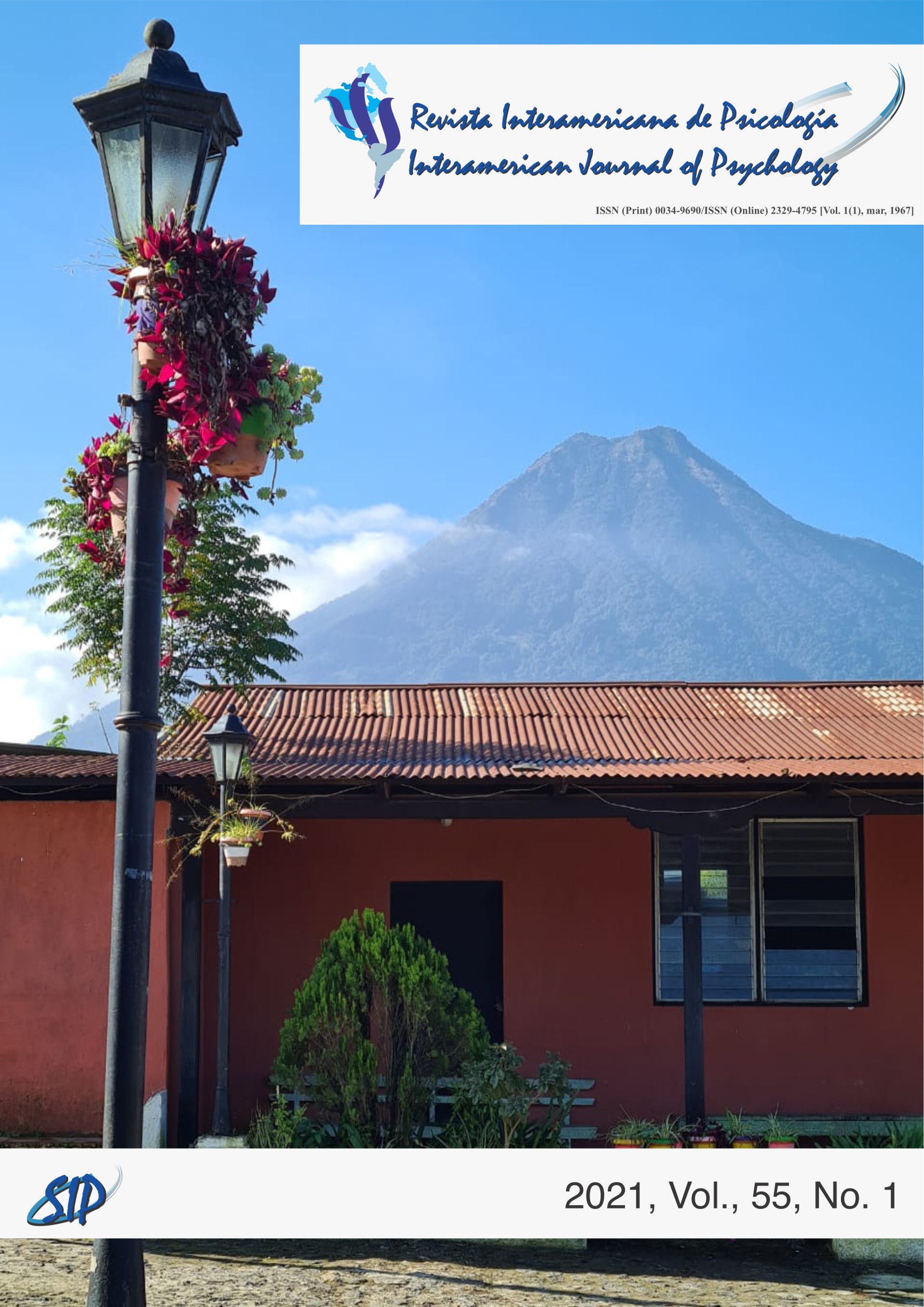 The Interamerican Journal of Psychology (IJP) is published since 1967 by the Interamerican Society of Psychology. It is the policy of the journal to publish the current developments of Interamerican Psychology under both the theoretical and the applied and professional perspective; doing this, the journal aims to promote communication and cooperation among psychologists from the different Interamerican Countries.
Announcements
OJS status
Dear readers, authors and reviewers,
We send this notification to communicate that the operating system (OJS) of our beloved journal has had some instabilities. This problem arose with the publication of our new issue. However, the people responsible for the system have already restored the OJS, making it available to all to access the different parts of the system that they usually access for their work.
We want to thank you for your trust in choosing us as one of your intellectual repositories and for transmitting the knowledge generated by you.
Thank you,
Editorial committee
More…
Special Theme 2021: 70 years of the Inter-American Society of Psychology (SIP)
The Interamerican Journal of Psychology (IJP)/Revista Interamericana de Psicología (RIP) during 2021 calls the research community to send contributions related to the 70 years of the Interamerican Society of Psychology (ISP). Articles can be submitted in the four official languages of ISP (English, Spanish, Portuguese and French), from December 1, 2020 until July 31, 2021.
More…